Edge has had a very interesting week going back to test our basics with a particularly hard bit of model geometry.
We are working on an office building coming up on West 2nd Avenue, Vancouver, BC. The proposed development is designed by MCMP Architects for Strand Development.
With an atypical glazing profile, the facade alternates between vision & spandrel, creating a unique rhythm in response to the solar orientation. The angling of the facade builds up from the West Elevation and ends at the East elevation all while sloping forwards & backwards.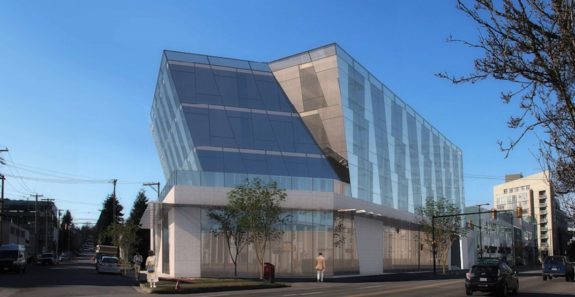 Modeling this geometry was no walk in the park. While the oblique curtain wall could be quickly tackled, the two-way sloping façade on the East Elevation was a tough one to crack.
It helps that it is a visual treat afterwards. All that brain power and we just want to keep pulling up Model Viewer to view this beauty.